Full day Shanghai classic private city tour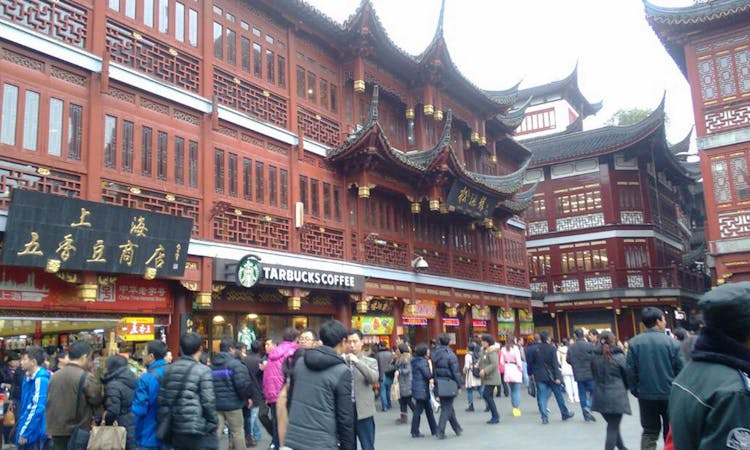 Discover the major sites in Shanghai coupled with a cruise on the Huangpu River on this all-day private tour.
Itinerary Details
The combination of the traditions and modernism has built Shanghai's unique charm which attracts thousands of millions of visitors every year. For this full-day Shanghai classic tour, the private guide and driver will take you to discover the major sites in Shanghai and experience the Cruise trip on the Huangpu River. Firstly visit the Shanghai Museum, which is renowned for its large collections of Chinese ancient artworks. The exhibition building has a round top and a square base, reflecting the old Chinese philosophy 'the sky is round and the earth is square' and resembling a Ding, a tripod ancient bronze vessel itself. Later, you will proceed to explore the Yuyuan Market and visit the Yuyuan Garden, also called 'Eastern Garden', a typical classical Chinese garden. The finely structured pavilions, winding cloisters, decorated walls and crystal pond together make the garden a charming and tranquil land in the bustling city.We intend to leave lunch on your own to enjoy local cuisine, and the guide is pleased to offer you some suggestions. Then the tour guide will accompany you to stroll along the famous Bund and take a one-hour Huangpu River Cruise. Finally, the guide and driver will transfer you back to your hotel to conclude the trip.