Half-day Worli village walk - Mumbai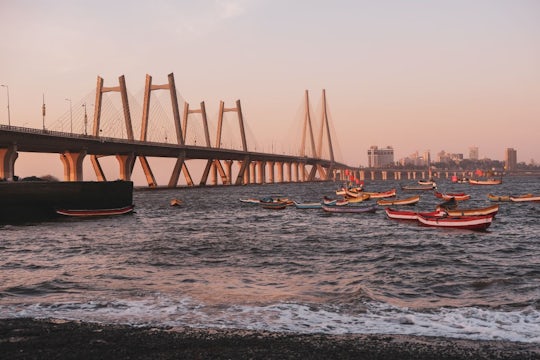 Visit fisherman village, Worli village, See the biggest historical attraction, Worli Fort.
Itinerary Details
Nestled in an area dotted by state-of-the-art architectural wonders and towering sky-scrapers, exists the picturesque Worli Fishing Village. An essential part of the 7 villages that make the island city of Mumbai, this eight-hundred-year-old village is a quintessential settlement of the Original Inhabitants of Mumbai – the fishermen community. A walk through this village transports you to the land of stories. Of people; of legends; of folklores; of superstitions. What's fascinating is that nothing has changed since the time of the first settlement – Be it the way they make their nets, catch their fish, do their business, their beliefs, the custom, or age-old traditions. The biggest historical attraction is the beautiful Worli Fort. Lost in the pages of history, this British watchtower still stands tall as it overlooks the beautiful Arabian Sea. Over its 350 year existence, this fort has seen pirate attacks, sea wars and has also served as a garrison. From the fort, you get to see the architectural masterpiece – Bandra Worli Sea Link on one side, and the birds-eye view of the vintage village on the other.